Member Area Login
Please click below to be taken to the Member Login screen.
Not a member yet? Click here to join
Signup for our Newsletter
WELCOME TO THE IES COLUMBUS SECTION
---
NOVEMBER EVENT: Thursday, November 20th, 2014
Location - Spaghetti Warehouse 397 W. Broad St. Columbus, OH. 43215
Registration starts at 11:30 AM
Lunch - 12 NOON
Presentation - 12 NOON - 1:00 PM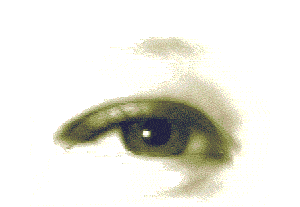 Lighting Fundamentals

A look at how the eye works at normal levels of light (Photopic) and at low levels of light (Scotopic). The presentation starts with the very basic discussion of how the eye works and finishes with research findings that suggest we may be able to see better with bluer light at very low levels. The learning objectives include:
Review how the eye works.
Identify how we see day and night.
Explore CCT and CRI color terms in lighting.
Examine what happens at lower mesopic levels and higher photopic levels
Presented by: Greg Subisak, PE, LC, FIES
Greg has been with Holophane/Acuity Brands for 31 years. In that time he has been Manager of Application Engineering, Manager of Optical Design and Testing, Engineering Manager in the Innovation Group and is currently Director of the Center for Light&Space in Granville. He has been awarded 17 patents. Greg has two Masters degrees, one from Penn State in Architectural Engineering and one from Ohio University in Business Administration. He has served actively in the IESNA since 1975 in various Buckeye Section and national capacities. He has chaired the IESNA Merchandise Lighting, Conference Papers, Computer Software and Office Lighting Committees. Greg has lectured at the University of Wisconsin, Ohio State, Penn State, Ohio University and at local, regional and national IESNA conferences including Lightfair.
---
---
MONTHLY MEETING
OR -Pay for Lunch presentation - $20.00 - using your
PayPal account or personal credit card through PayPal.
This will also register you for the event.